Our Services
What can we do for you?
To guarantee we deliver a paramount product and service we have in place our own quality system that ensures our service and quality is consistent, no matter how big or small the job. We also have the ability to do all types of jobs from renovations or new residential and architectural homes to commercial projects.
All work is programmed and planned in advance; therefore we can always provide you with tentative completion dates. Flexibility means we can accommodate changes during the course of a job. Communication is also one of our strengths so we can work with you to get the job completed on time.
We can provide:
A free quote
Supply, fix and stop of plasterboard
Level 5
Coving
Batt supply and installation
Metal Ceiling Battens
Leaders in drywall services
Our size, workmanship and experience means we can provide the complete service of supply and fix of metal ceiling battens, supply and installation of batts, as well as the supply, fix and stop of plasterboard to make the interior lining process hassle-free.
Metal ceiling battens - a cost effective alternative to timber with the added benefit of providing a straight and true surface for lining with no warping or twisting. They also remove the moisture content issues associated with timber.
Insulation - We will supply and install your batts as per your specifications to get the first lining stage underway.
Supply - Our quote allows for the supply of plasterboard according to your specifications and includes a pre-site measure and delivery. Please note that some companies quotes only allow for an estimate of plasterboard and any extra required is an additional charge.
Fix - We have a team of contractors who specialise only in fixing and who follow the recommended industry standards to ensure your job is done properly. This includes cutting out sheets around windows and doors to reduce stress points on vertical joins and ongoing maintenance.
Stop - Our experienced interior plasterers will achieve a superior level 4 paint finish every time with a quality check prior to handover. This is done by using a three coat application of joint compound with drying allowed between each coat.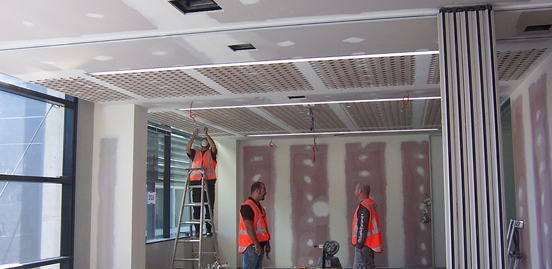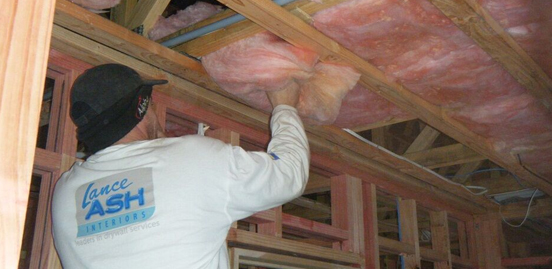 Additional services
Cove / Cornice
Cove is installed around the top angle between the wall and ceiling and comes in various sizes and styles. As well as adding a classic look to a room it also has the advantage of reducing maintenance by covering any movement around the top plate.
Level 5
Our standard stopping of plasterboard is to a level 4 paint finish which means the surface is ready to be painted without any further work. Sometimes critical light issues can require the next level of finish which is level 5.
Critical light occurs when light shining over the plasterboard highlights the difference in texture between the joins and the plasterboard. This light can be through windows, doors or skylights at certain times of the day or even through the choice of the light fittings for your house. The introduction of LED lighting has increased the number of issues in this area. Painting dark colours such as those used in feature walls can also enhance the effect. For further information please refer to the Gib Interior Finish Brochure (click to view).
Level 5 is an extra coating applied to the surface by either hand trowel or spraying. Although it does provide a better overall surface finish than level 4 please be aware that in some instances level 5 will still not hide texture differences so please discuss this with us if you have any concerns.
Trims
Interior plasterers use different types of trims in different areas. External and internal trims are used to strengthen the walls vertical joins at 90 or 45 degree angles. These trims can be either square or bull-nose (soft-line) depending on the look you are after.
Straight-flex is used on splayed angles where a straight line is required such as where a sloping ceiling meets a wall.
L-trim is used to create a straight finish where the plasterboard butts into another surface such as block or wood.
Negative detail requires a special trim which creates a recess around window and doors and skirting, this is also known as shadow line.